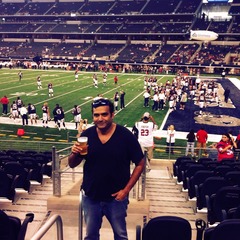 Mohit Mathur
DON'T LET PEOPLE TELL YOU THE SKY IS THE LIMIT, WHEN THERE'S FOOTPRINTS ON THE MOON.
Co Founder and Head Of Development

Boston

2019/08/28に登録
無料登録して全プロフィールを閲覧する
紹介文
Results oriented technology sales and delivery professional with entrepreneur experience, significant experience and proven track record in innovating and turning around plans into profitable business by leveraging technology, implementing processes and methodologies while incorporating management of sales and technology support teams with responsibility for meeting revenue goals and client commitments.

Over 21 years of management consulting , product management and sales execution experience with 16 years of business Vertical expertise in Digital Media and Energy & Utilities business vertical with a proven performance and results.
職歴
Co Founder and Head Of Development

2016-09 -

Founder

Founded 2 startups one was acquired by very large firm and other one failed teaching valuable lessons.

2010-10 - 2016-09

Director Application Outsourcing

2006-03 - 2010-09
学歴
SSC

Science Maths + Bio

1993-04
言語
英語

ビジネス会話レベル

ヒンディー語

ビジネス会話レベル
受賞歴
CEO TOP Performer Award

2002

Best Manager - Accenture

2006

CEO TOP Performer Award

2003

CEO TOP Performer Award

2004

Top Business Award - India Business Forum

2012